The power of data…..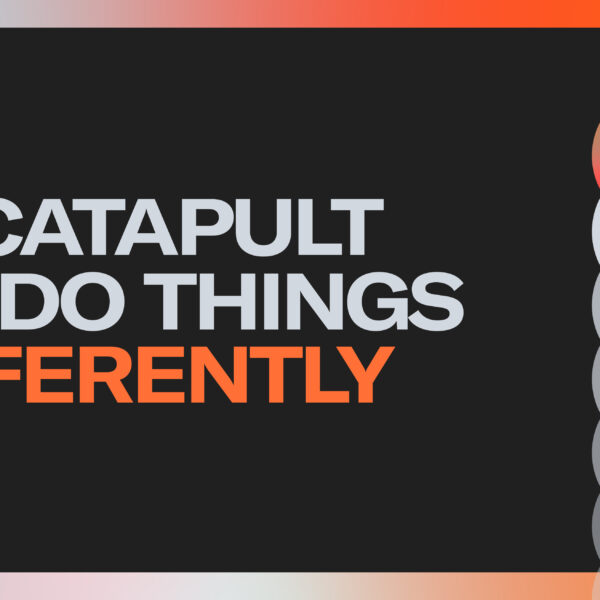 The power of data by Brett Simpson – Head of Commercial Operations.
In business there are numerous reasons why data is vitally important to its continued success. The correct level of capture and analysis will give us a better understanding of our customers, it helps us to create products and services that continue to be in tune with the needs of our customers and, without a doubt, it assists us in our day-to-day decision-making and future planning.
Putting everyone in the know.
I've been working at Catapult for over 10 months now, and data is a powerful driver of innovation here. Whether we're looking out for where to market the next 'big thing' or how to pitch our prices, we won't set anything in stone without checking in with the data first. One of the reasons I believe Catapult is so unique is in how we read and use the information honed from data – the key to using it successfully is timing. Whereas other businesses react to received data, we use live data, which is available to everyone that needs it. One of our core values is transparency and internally we ensure everyone has sight of data that can influence their output.
Great data helps us stay ahead of the game.
Great timing has a positive impact on our customers because we're able to anticipate and meet their needs. Having insight is no bad thing as it reveals where our resources are being used most effectively too. To do this, we use a number of formats to manage and track data across multiple business areas. We record operational data, monitor key metrics, and we use sales data analysis tools, and workflow systems to ensure as much automation as possible – especially across tasks and departments and within our customer portal where the sharing of data is a key focus. Data is used to keep our transactions, whether internal or external, as slick and lucid as possible, allowing for more efficient lead times and to reduce costs.
Helping our customers thrive.
Live data is amazing because it influences workflows as they occur. Managing it is crucial when it comes to plotting out and identifying trends and patterns. As the business grows, we're increasing our focus on analyzing customer data to look out for trends in orders and print runs. By doing this, we can make helpful suggestions that can positively influence the customer.  For example, if we anticipate what they need and ensure that we can accommodate, this will add to their sense of satisfaction from a customer service perspective.
Making decisions with confidence.
As a data driven business, our approach to developing and applying data to make bold decisions will continue to evolve – how can it not? We also use data to influence how we structure ourselves internally – and we don't see a need to follow the conventional path if data suggests otherwise. As the fastest growing print business in the US, we work using data to act decisively and boldly on the facts we have in front of us.
Data takes us to the next level.
In the past few years, we've been ahead of the curve when it comes to automating manual processes and transactions. We use the very latest cutting-edge technology in all areas of our business, and we are always looking for what will take us to the next level.
I'm proud to be part of a fast-growing, continually disruptive and passionate company of committed individuals who love and are interested in what they do. As Head of Commercial Operations, I enjoy winning and with 20 years' experience    in print, I'm excited to be part of a unique business that is set-up to win and grow.