The plastics conundrum: optimising our relationship with the "wonder material".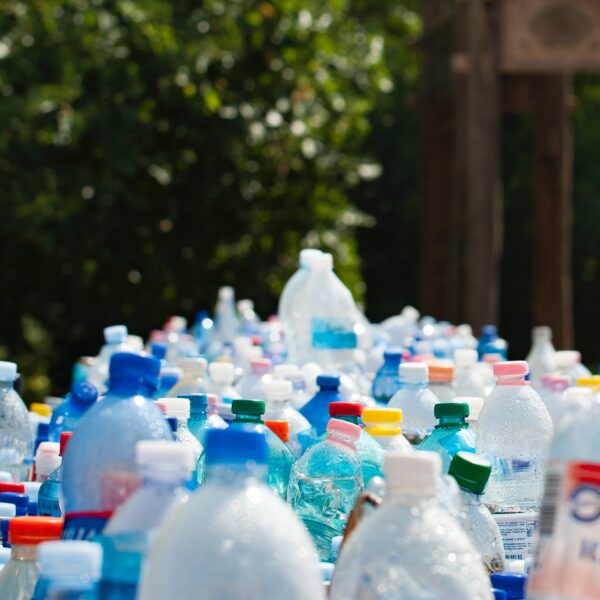 A century of plastics use has changed the way we shop and even how we conceptualize the freshness of our food…
We know that plastic waste is entering our oceans and piling up in landfill at an alarming rate. The knee-jerk reaction by some is to advocate a ban on all plastics use – but research is starting to reveal that this isn't just a Herculean task, it may not be advisable either.
That's not just because of the thousands of jobs worldwide that are dependent upon the plastics industry to put food on their tables and a roof over their heads, it's also because the expenditure on water and energy necessary for producing non petroleum-based alternatives (which may likewise be single-use items) creates a false economy.
In a brilliant article on Quartz by writer Zoe Schlanger, she explains how easily we have accepted the theory that single-use plastic bags are the most environmentally damaging option when it comes to carrying our groceries; however, other factors complicate the issue. When examining the full impact of manufacturing on 'climate change, ozone depletion, water use, air pollution, and human toxicity, those classic, plastic shopping bags are actually the most benign of the current common options,' she writes.
In fact, your organic cotton tote needs to be used 20,000 times in order to have the same environmental impact of the classic plastic bag (roughly 7,000 times for standard cotton).
And if we use unbleached paper? Manufacturing a paper bag requires more energy and water than making a plastic bag, so for other environmental considerations besides litter, paper products may be worse than plastic ones.
And let's not forget how plastic increases the longevity of food and therefore reduces food waste. According to a recent government report only three percent of food is wasted before it gets to shops. However, in developing countries, that figure can be 50% –and that difference is partly due to how the food is packaged.
For example, if cucumbers can stay fresh for 14 days when wrapped in 1.5g (0.05oz) of plastic wrap, rather than lasting for just three unwrapped, so is removing the plastic really a smart move?
This goes for most types of food, from apples and cucumbers to meats and dairy.
So it's important to ask now: how we can live with plastics and optimise how we use them, while minimising damage to the wider environment?
Generally speaking, there are seven main types of plastic…
Group 1 PET – Commonly recycled.
Group 2 HDPE – Commonly recycled.
Group 3 PVC – Almost never recycled.
Group 4 LDPE – Occasionally recycled.
Group 5 PP – Commonly recycled.
Group 6 PS – Almost never recycled.
Group 7 All other films – Almost never recycled.
Only three out of the above seven groups are commonly recycled, and the rate at which they are recycled depends mostly on how convenient it is to accomplish this, and by extension the availability of curbside recycling programs. It's worth noting, however, that although the term might imply that these plastics are widely recycled as a practice, it simply means that they may be widely recycled. National Geographic stated last year that globally only nine percent of plastics are actually recycled, with the rest becoming plastic waste being committed to landfill.
However, one striking and unfortunate point within the plastics conundrum is that plastics which use the least amount of material, such as pouches and films, and are thus the best option environmentally speaking, are currently the least commonly recycled.
In a recent investigation of this problem, packaging company Ravenwood reasoned the following: 'The trade-off is sometimes the best product to give the best protection, and longest shelf life for the food, can be the hardest to recycle. The least recyclable film compounds cause the least food waste or the more recyclable films used as single laminates can lead to more food waste. Once you start to really look into plastic packaging this kind of counterintuitive conclusion comes up all the time.'
In short, the way consumers shop for food – and the way supermarkets sell food – is hugely dependent on plastic packaging, but how did this happen? Let's take a closer look…
How plastics revolutionized grocery shopping
Pre-WWI, Swiss chemist called Jacques Brandenberger, who worked for a French textile company, became curious about whether a tablecloth that could simply be wiped clean would be possible. After attempting to spray cellulose on tablecloths, the substance peeled off in transparent sheets – and an early version of cellophane was born. In WWI, this plastic was fashioned into eye-pieces for gas masks. 
Later, Brandenberger called his invention "cellophane" and sold the rights to the DuPont corporation in America. DuPont then hired chemist William Hale Charch, and tasked him with making the substance moisture-proof. Charch's improved version would revolutionise the way consumers shopped for food and conceptualize freshness. See-through packaging was (and continues to be) a crowd-pleaser!
Meat sellers in particular, could sell more of their product (up to 30% more suggested trials), since discoloration did not occur when the meat was cut.
Around 1950, this early film would be developed into Dow Chemical's polyvinylidene chloride, aka Saran Wrap. Eventually, cling film would be widely made from low-density polyethylene, which also is the material single-use plastic bags are made from today.
 High-density polyethylene is the kind of stuff you might get milk in while fizzy drinks usually come in polyethylene terephthalate. There are ever more complicated versions, with multiple layers of these and other substances, such as biaxially-oriented polypropylene or ethylene-vinyl acetate.
 100 years from its initial practical application, the global use of plastics has not just transformed how we shop, but changed how products are shipped and how consumers think about and are attracted to freshness. It's clear that our use of plastics is incredibly complicated.
Research and development into alternative plastics is ongoing, but for the time being consumers and the packaging industry have a daunting task: to weigh the substrate's probable environmental impact against the expenditure of energy and waste consumed in producing an alternative, as well as the potential food wastage that could result of utilising lower performing packaging.
To make real progress on growing a healthy relationship with plastics, what's required is a continuance of the lively debate already happening in the public domain, as well as adhering to a realistic and nuanced view of all factors.
Otherwise, our knee-jerk reactions to plastic waste may do more harm than good.
The post The plastics conundrum: optimising our relationship with the "wonder material" appeared first on Catapult Print.