The Future Is Linerless.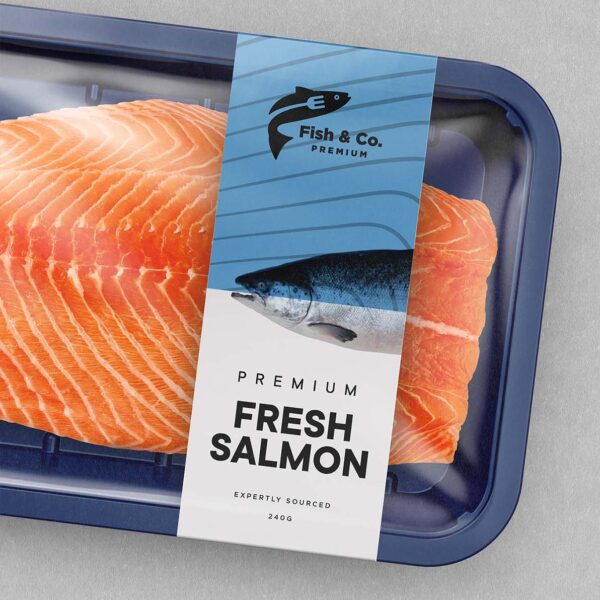 Ever heard of Linerless labels? If the answer's "no", you're not on your own but this exciting concept is set to revolutionize the way labels are created in the US.
Linerless isn't entirely new. It's been used in the UK and Europe for about 20 years and has proved to have many benefits for both the customer and the environment. The consequence? Going Linerless can be both cost-effective and super quick compared to the way you might do things now. So, what is it and should you go Linerless with your labels?
LINERLESS – A BRIEF HISTORY
In a nutshell, traditional labels are printed on a liner which is discarded after application. In contrast, a Linerless label is a pre-printed pressure sensitive label with no backing paper. It has a silicone strip to the face with adhesive to the underside and it's wound on a roll or reel.
As disruptors in the print industry, we're always open to news about the latest technology and innovations that will enhance the business needs of our customers – and make our days better too! Advancements in adhesive technology have made Linerless labels possible and improved and extended its application over recent years. Our suppliers, Ravenwood are leaders in Linerless technology and together we can offer new solutions to meet the needs of Catapult customers. Currently, we believe that this is something no other company in the US can do as effectively.
LABEL FORMATS – A QUICK LOWDOWN
In the US, we are one of just a small handful of specialists in Linerless printing. However, Linerless labelling is found in a range of industries across the globe including food packaging, logistics, retail and manufacturing.
In shipping, to name just one application, Linerless labels are employed for barcode and tracking purposes and in retail environments Linerless is used to print price tags, shelf labels and promo stickers. With no backing to hold labels back, design possibilities could be endless.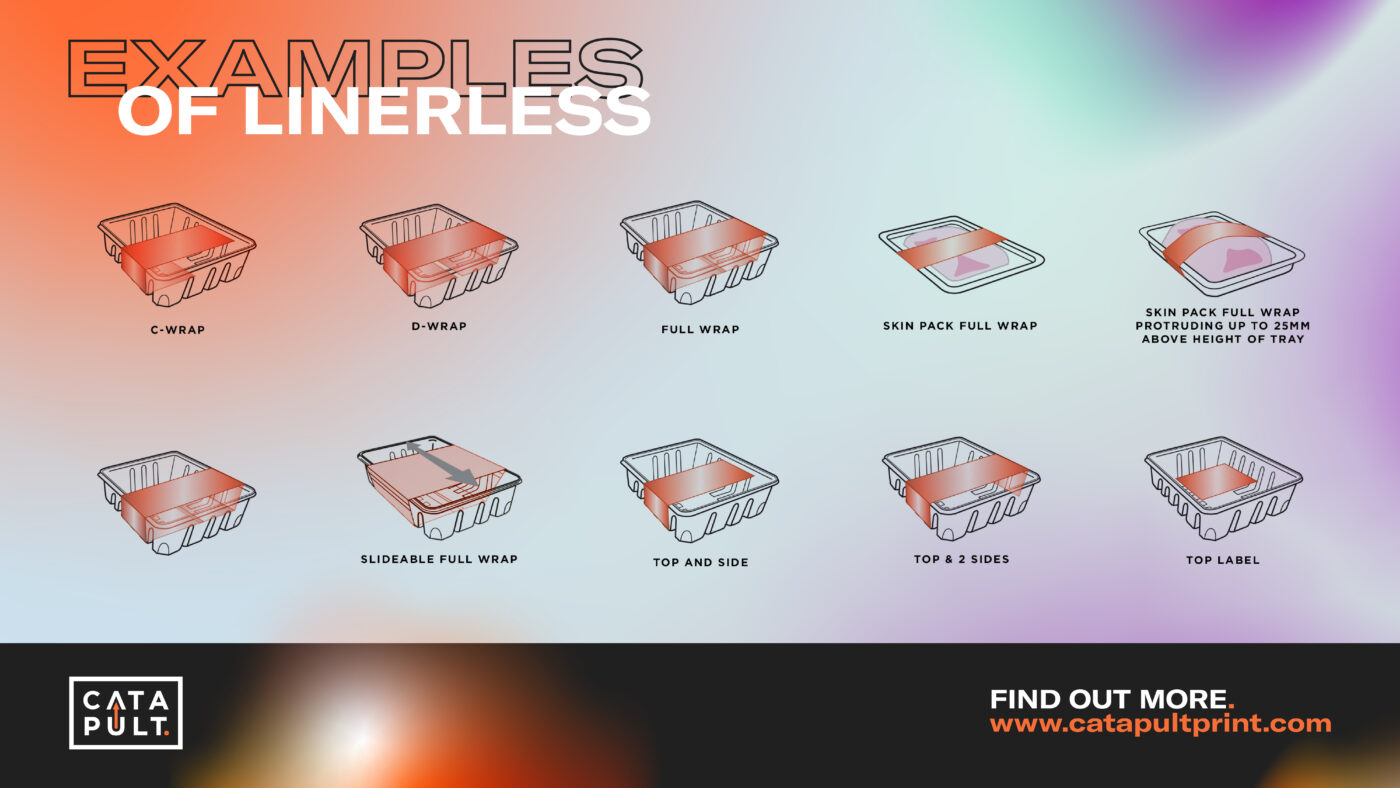 BENEFITS FOR OUR CUSTOMERS
Once customers realize Linerless is a real option, they become very excited! Because there's no need for wasteful and restrictive liners, there's more scope and space for marketing messages and essential stuff such as nutritional information. The Linerless process produces 40% more labels per roll so it's a faster way to produce labels in bulk, reducing production times and in turn, reducing costs. With 40% less reel weight delivery costs are lower too.
Whatever you need your labels for, with no backing to hold things back, design possibilities could be endless. In fact, you could double the printable surface area.
GOOD FOR THE PLANET
If saving time and money isn't a big enough incentive, then you'll be pleased to hear that going Linerless is good news for the environment too.
Linerless means no toxic label liner and zero paper waste so there's less impact on landfills. Our Linerless supplier, Ravenwood, prevented 12.1 million kg of C02 entering the atmosphere last year and 82 million m2 of label backing paper from going into landfills.
Ravenwood source materials via managed forestry and are endorsed by FSC & have PEFC Certification. In 2022 they produced 2 billion Linerless labels – this means around 99,604 miles of backing paper never went into production and therefore didn't get processed for waste.
Whether that be landfill, incineration or recycling, all of these methods offer our customers financial savings all whilst reducing their environmental impact.
To find out more about how Linerless printing technology is bringing 'reams' of innovation to the labelling industry, give our customer services team a call or speak to your Catapult contact. We're sure its versatility and adaptability will transform the way you label.