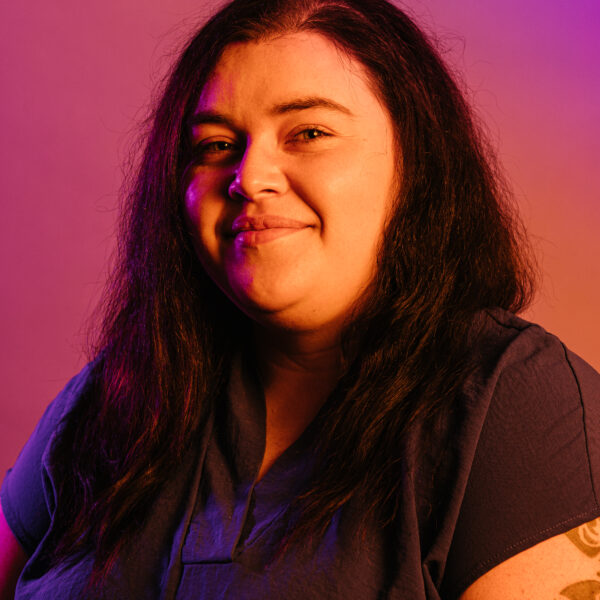 "We've got great people at Catapult that are always happy to help! "
What's your role at Catapult?
I've been part of Catapult for the last 6 months, and what I do as part of the Account Manager team is I have a handful customers that I take from the beginning to the end. I make sure that their projects go in well on time, build project requests and I am the liaison for the customer so I make sure that they get everything they need.
What's a day in the life of your role like?
It's my job to make sure that everything our customers want gets to them on time and with the best results possible. For me, it's all about creating a strong relationship with our customers and getting them excited about the process and the finished product.
Where did you start out in printing?
I worked for another printing company in Indiana right out of high school for 7 years thinking it was just a temporary job and fell in love with the industry. Last year, I moved to Florida to join Catapult and I never looked back.
What skills are required for your role?
No two days are ever the same so you need to be organised and listen to your customers and build that relationship and trust with them. Being able to work as a team is a huge part of the job too – we've got great people at Catapult that are always happy to help!
What advice would you give to people looking for a career at Catapult/printing?
Communication is key! Being able to communicate with your customers and your team helps the process run smoothly and give the best results.
How would you describe the culture at Catapult?
Here I have the freedom to take care of my customers, that was the biggest green flag at my old job whereas here the skies kind of the limit. The Directors are my bosses but I see them more as a support unit because they are hands on with their doors always open for us. We still manage to keep a positive atmosphere and that's something that I've not experienced in other work until Catapult, I have a team behind me and we're going places.