Taking out cost without compromise….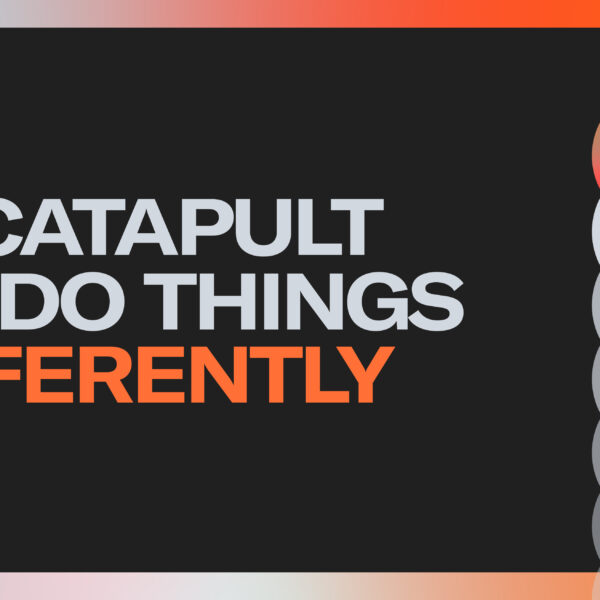 Staying Static.
The world is ever-changing. It's super-charged by evolved systems, mind-blowing technology and endless data. But when it comes to print, it hasn't changed for 30 years. It's the same businesses, the same people, the same equipment, doing things the the same way they've always done it. That's until we came into the market.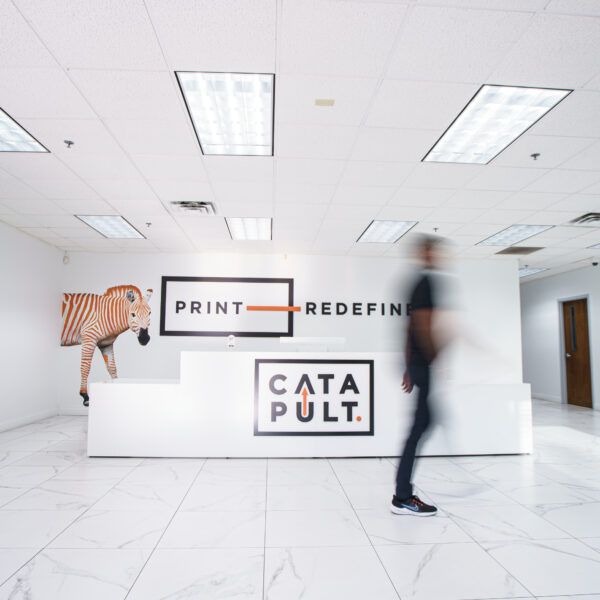 Burnt by the BS.
We hear time and time again from clients that they've been burnt in the past by printers promising they're different, then failing to deliver. But the reality is the sales team are selling something the business can't support, Customers end up paying a high price for average quality and service. It's no wonder that trust is our biggest barrier when talking to new customers.
Pushing things forward.
We knew things needed to change. When we set the business up we knew we had to be different to all the rest. We wanted to disrupt the market and make switching to Catapult a no brainer. We made it our aim to bring sexy back to the print industry – always thinking differently with our cool, modern and honest approach.
Four is the magic number.
We've become the fastest growing print business in the USA because we truly have something unique. We focused our attention on getting all four things right-lower costs, higher quality, shorter lead times and the best customer service. Because low cost doesn't mean low quality, and short lead times doesn't equate to bang average customer service.
It's not rocket science.
We made it our mission to re-define print in the US. To us it's simple… why do it like everyone else, when you can do it better? We pride ourselves on being better than the rest of the market, in everything we do, creating the perfect recipe to deliver what customers want and need.
So how do we deliver – and we mean TRULY deliver – on our promises? It's all down to our perfect recipe for success…
The latest and greatest technology.
Our investment in the best tech gives us a unique advantage against the rest of the market and allows us to deliver on all our pillars and values.
Higher quality.
Bellissima screening makes your products pop on shelf.
Lower costs.
We're taking cost out where no one else can – allowing us to deliver higher quality at lower cost.
Shorter lead times.
We're agile – turning things around in hours and days, not weeks and months.
Best service.
We hire the best people that truly care about delivering for our customers and the same passion for doing something different. It's truly refreshing.
Culture.
We created the right culture from top to bottom with everyone everyone pointing in the same direction. We have a 'never say no' mentality in every area of the business.
Automation.
We've taken out the manual tasks out so we can focus on what customers want.
Systems.
Our system gives you complete visibility and makes managing your print jobs slicker, quicker and more cost effective than working with anyone else.
Data.
Working in reality not fantasy allows us to focus and continually improve in what we do.
If you want to save serious money, have standout packaging on shelf, get your artwork turned around in days and deal with a customer service team that really care about you and your business, get in touch today.