Seasonal packaging and summery convenience formats place bigger demands on printing presses. Not all can handle the load….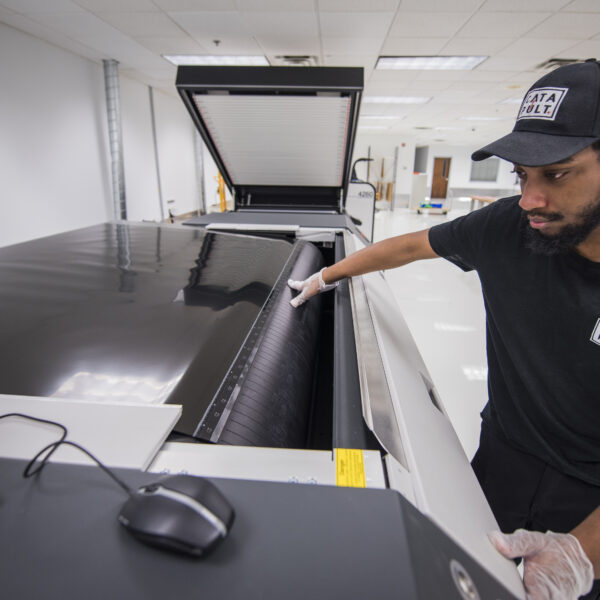 Formats that change with the seasons could pose a challenge for lesser print systems, but not for Bellissima.
Gone are the days when producers would choose a brand design and be forced to stick by it come what may. The speedy and consistent project execution available in the printing industry – made possible by a multitude of technological advancements – means that printers can support companies as they pivot with changing markets while enabling them to respond quickly to emerging trends.
One trend that is taking hold within the FMCG sector involves making seasonal changes to your packaging format. More brands are responding to consumer demands by fleshing out their yearly offerings with specific seasonal products and modified versions of their packaging.
While you may be daunted by entering into new territory, the risk of not responding to this trend is being left behind by others in your product niche who do.
It's been said that the public has a constant hunger for new faces, particularly in the world of television and celebrity. It doesn't take much delving into human psychology to discover the roots of this enthusiasm for the next big thing. For better or worse, our minds are always searching for something to sustain and overtake our previous feelings of contentedness and satisfaction. Repositioning a brand on a seasonal basis means there's less risk of its identity coming across as stagnant or boring.
So what are the main concerns when producers choose to employ different formats for a short-term basis?
Seasonal packaging may involve sleeves, special lids, handles or other elements that make printing more challenging, so it's important to discover what parts of your packaging could result in a potential hiccup.
For example, when it comes to products geared towards summer, when schools let out and families get on the road for a well-deserved vacation and some overdue time spent together, the demand for convenient, portable food packaging ratchets up a notch. In addition to snackable sizes, the ease of carrying an item and its ergonomics have been shown to be major factors in convenience packaging planning.
A recent inquiry into packaging trends revealed that flexible packaging that stands on its own and is resealable constitutes a growth area within the industry. Lightweight packaging, on the whole, has received increased consumer response, with flexible plastic pouches emerging as the leading convenience format, seeing more sales growth than its nearest rivals.
Here at Catapult, we give brands the opportunity to respond to consumer demand and make changes when they need to, and we accomplish this by having the latest print technology at our fingerprints. While other print rooms struggle to provide consistency and clarity on flexible substrates our Bellissima technology ensures unrivaled results even on lightweight and flexible packaging.
Bellissima DMS is the ultimate solution when it comes to flexographic screening, delivering a previously unobtainable level of image reproduction for flexo. Perfect for those seasonal 'grab and go' pack formulations.
In Italian, the word 'bellissima' means "most beautiful", pretty fitting for some of the most exciting printing technology to come along in a decade. Not only are we seeing converts from the offset and gravure sector owing to its unrivaled print quality.  We're also noticing pick up by those who favored digital, given it's so much faster.
Mark Cook, CEO at Catapult likens Bellissima to HD TV. It's that good. He comments: "Bellissima has forced a step-change for the industry and sets Catapult apart from everyone else. It only takes a moment viewing 'before and after' image examples to quickly see the potential of this advancement to take hold in an industry as competitive as ours. With unprecedented clarity, we can grasp the difference Bellissima is making, and our clients recognize it too. There are just a select number of printers globally utilizing this incredible piece of software – and we're the only print shop in the US who work with it".
When it, therefore, comes to handling seasonal packaging that requires duplicating images that really need to pop, Catapult really does provide the best in the labeling industry to eliminate pixelation and blur so that your labels are the ideal complement to your efforts, not a hindrance.
We know how important it is, even when you're delivering on the latest packaging format demands of your target market, to deliver flawless brand messaging. We can help you increase on-shelf standout and achieve better sales, so contact the Catapult team to find out more about us and our high-quality offering.
If you would like to keep up to date with labeling and packaging industry trends, follow our social channels on Facebook and Twitter. To connect with a member of the team call +1 (407) 890-6400 or email contact@wearecatapultprintcom.
The post Seasonal packaging and summery convenience formats place bigger demands on printing presses. Not all can handle the load… appeared first on Catapult Print.