At Catapult we do things differently.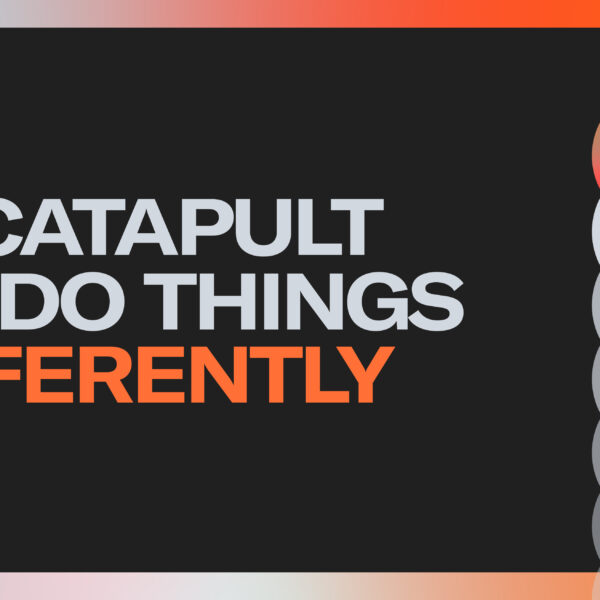 Choosing the right print partner can be a minefield, everyone selling the dream and promising it all – quality, price, lead-time and service. The reality is not many can deliver on the promises they make. So our biggest challenge is having to prove that we're different to the rest.
From the outset we had one aim – to create an agile, customer-focused business that actually does deliver. We exist to disrupt the market and do things differently, delivering unrivalled quality, the lowest cost, unbelievable service, and short lead times. Put simply, there's no point being average, that space is already taken.
So how do we do it?
We have the printing know-how you can rely on.
We have years of knowledge and we're always thirsty for more. In fact, we're known for bringing leading edge techniques to the market.
Coming from the creative industry, we knew how we wanted our print to look. We'd seen far too many beautiful designs that never made it to the shelves because of poor print quality or the lack of ability to deliver what was needed for brands and retailers. And quite frankly, we couldn't fathom how this was acceptable.
So with our own expertise, and our little black book of the very best suppliers, we push the boundaries beyond even our own expectations. If you can dream it, we can print it.
When it comes to the quality of your print, we won't compromise on the quality of our kit.
Cutting edge should never mean overpriced. And fast turnaround times should never compromise quality. For this reason, we're huge investors in the latest and greatest tech, giving our customers the perfect recipe for success. It's why we've been disrupting the world of pressure sensitive, linerless labels and narrow web films.
We're adding four new Nilpeter presses to our site this year alone. Nilpeter are the top of their game, the Rolls Royce of printing presses. It's a game-changing piece of kit that sets the bar high when it comes to automatic registration, speed and quality.
As you'd expect, our plate department is state of the art too. We use the best photopolymer printing plates on the market – MacDermid Graphics Solutions. Holding a 0.7% dot means we can print to Litho quality, guaranteeing the highest quality finish without sacrificing an ounce of agility.
Plus, using Bellissima, the ultimate in flexo screening, we can screen at 450 lines per inch, vs conventional screening at 175lpi. It really is the best of the best, delivering ultra HD quality.
We promise to provide the innovative print solutions your brand deserves.
We understand how important color is, so we worked with INX to ensure our lab was purpose-built for colour matching. Forget about subjectivity and Pantone boxes, we control our colors by delta reading. There's a reason Coca Cola looks the same color on every shelf across the world…
Plus our relationships with all our suppliers, means we've been able to build agile solutions to deliver for our customers. In fact, we recently hit our world record for turning round a new job -from start to finish in just 4 hours from artwork to being on the truck.
The great news is we've only just started… so as you'd imagine, we're always looking to expand into new markets that can add value for our customers too.
The very best customer service? It's in our DNA
We take customer service very seriously indeed. In fact, it was one of our founding values from the outset. Every day we strive to do the best, then push to be better again – slicker and quicker.
We know you're busy, so you can leave the hard work to us. Delivering a personal, bespoke service is as important to us as the quality of our print. Our job is to make your life easier, so we take away the hassle and pop back up again with the results – exceeding expectations and delivering that WOW moment for our customers.
And if you're still not convinced… our retention rate is 98%, backed up by dozens of testimonials from our happy clients.
Let's push things forward
When it comes to quality, price, service and lead-times we won't compromise. We have a saying at Catapult "why can't you have it all?".
Get in touch today and be inspired to expect more. Call +1(315) 559 0511 or send an email to morgan.timmons@catapultprint.com.