A New Look For the Print World's Forward Thinkers.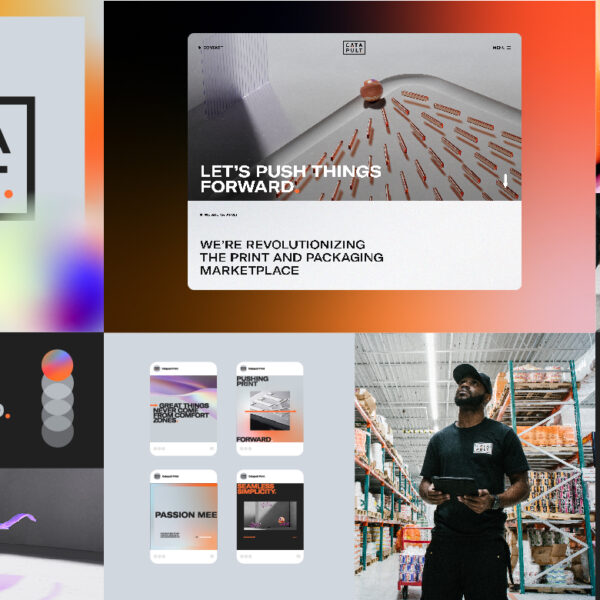 We believe in the power of our people to make the difference
At Catapult, we're revolutionizing the modern print industry with high-octane print solutions that hit the mark with clients.
It's all rooted in our unstoppable desire to make modern print eye-popping; to give our clients something they weren't getting. Our customer-focussed culture is underpinned by a frustration about poor quality print methods and results within the industry. We're shaking things up by providing a higher quality product for lower prices in the shortest lead-times, plus a highly personalized service that really understands what our customers want to  achieve.
It's why our exciting re-brand is on target to visually emphasize this mission.
OK, saying we're better and greater might sound samey but at Catapult we're hardwired to be the best that we can be, and this is clear to see in the print we produce. Our attention to detail, unrivalled service, and innovation is straight down the middle – and we want
everyone who comes on board as a customer to think so too.
Our founder and CEO, Mark Cook says "We continuously invest in the latest tech, which is putting us years ahead of the competition. We're disrupting the print industry because we think and do things differently to the rest."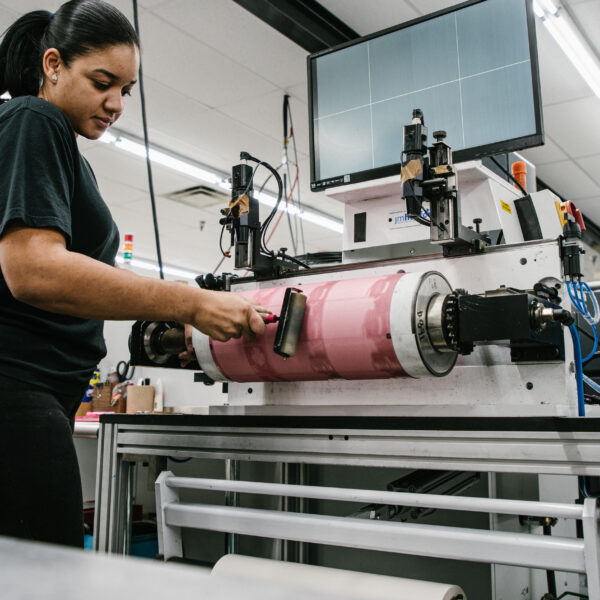 Mark was inspired to start the company in the first place because he wasn't getting the high-end results he felt his US clients deserved. "I'd previously worked with a lot of printers in the US, and it was clear to me that so many of the beautiful designs we did were completely falling apart at the print stage of the process."
Mark continues, "My philosophy has always been 'just do it better than everybody else', so inferior quality isn't an option. Our experience offers unrivalled knowledge and an understanding of how to present a superior product, so that's what we do."
Pushing What's Possible in Print
We believe customers should expect more. Having the perfect recipe for success, right at the heart of everything we do, means we can deliver on the promises we make. In an ever-changing world, our agility, know-how and single-minded focus on the success of your business makes that thing you want, do-able. With us at your side, you have a like-minded partner in print who understands your goals – we'll even exceed your expectations.
We don't compromise so we don't see why you should.
Our mantra is to disrupt the print and packaging industry and challenge convention. To make the impossible possible. With our focus on sustainable methods, we are hoping to lead by example when it comes to doing business responsibly and bringing exciting new
packaging options to customers in the US.
In a heavily disposable world, customers may think they don't have choices or that those choices are expensive or time-consuming. We're happy to turn that thinking on its head with modern solutions that are more effective and reduce lead-times.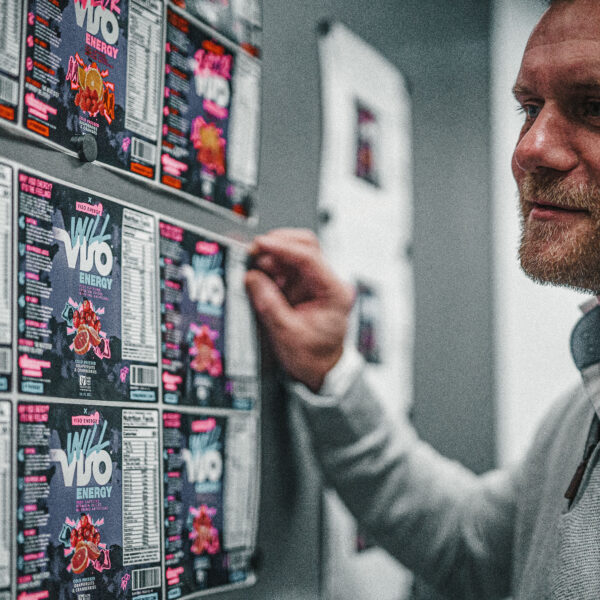 Pointing the Way in Print
We're leaders not followers. We're blazing a trail that won't be ignored. This is plain to see in our new look creative. The arrow is all about having a solid and streamlined direction, always moving forward and confidently pointing the way – we want to get across the honesty in where we're going as a company.
We hope that you'll recognise our passion for the creative process in the look and feel of the new logo and website. We hope that what you see assures you that we'll go the extra mile to ensure what you sign off at your desk is exactly what ends up on the shelves.
Packaging and printed materials are there to do a job. To speak volumes instantly and clearly and get a message across. When it came to choosing our new typeface, we think GT America is ideal for ensuring clarity of message in all situations. Used in upper case for headlines, its wide proportions give simplicity to impactful statements.
When you visit our website, you'll want to see what we do, and feel confident that we can do all this good stuff for you too.
You probably know by now that we don't do dark, dingy and old-fashioned. So, to find out how we can make your print swagger and swing from the shelves, get in touch with our team today.